If you read the title of this article and didn't know what it meant, you are not alone. Breast cancer events often don't have this information, a lot of professionals in breast cancer treatment aren't aware of it and even those that have had breast cancer have not heard about this service.
This service is unfortunately largely looked upon as an afterthought. During a mastectomy, the entire breast tissue is usually removed, including the nipple. These tattoos are restoring the appearance of a 3D appearance nipple where it once was. These tattoos should not be viewed as "vanity" or "cosmetic"- these are a restorative service.
If there is information about nipple tattoos, it is usually presented as a single option for who can do the tattoo for you. The emotional and healing properties of what these tattoos can do for you are lost if you aren't aware of the differing results depending on who does this tattoo for you. No tattoo artist should claim to "give you back what you had" but these tattoos are an important option for distracting the eye from scarring and bringing back familiarity to your chest- and the degree of realism varies depending on who does the tattoo.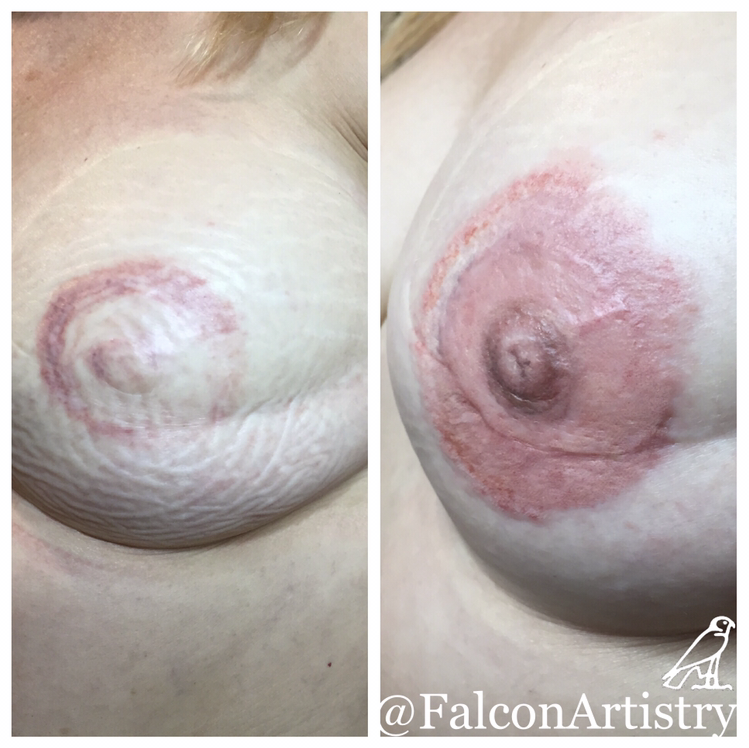 Currently there are nurses and surgeons who have taken a short course to tattoo, as well as receptionists in plastic surgeon's offices. There are even surgeons tattooing people on the table directly after their surgery! The major issue with someone who is not trained properly in the techniques of this type of specialty tattooing, is that this is not regular skin that heals properly, and thin or scarred tissue should be tattooed with advanced training. An unskilled practitioner can cause even more harm to the tissue, especially if the tattoos are done too soon after surgery.
The main objective of educating about these tattoos and the training that should be required, is knowing you have a choice and options.
Check portfolios of the person who will be doing your tattoo.
Ensure that they have specialized training in this type of tattooing (realism and education on post-mastectomy compromised skin and scar tissue.)
A 3D appearance nipple tattoo can be achieved on a flat surface by a specialty-trained artist, whether you get reconstruction or not, after a mastectomy. There is an option to get nipple protrusions surgically added after reconstruction, but these tattoos can give an illusion of a protrusion without additional surgery.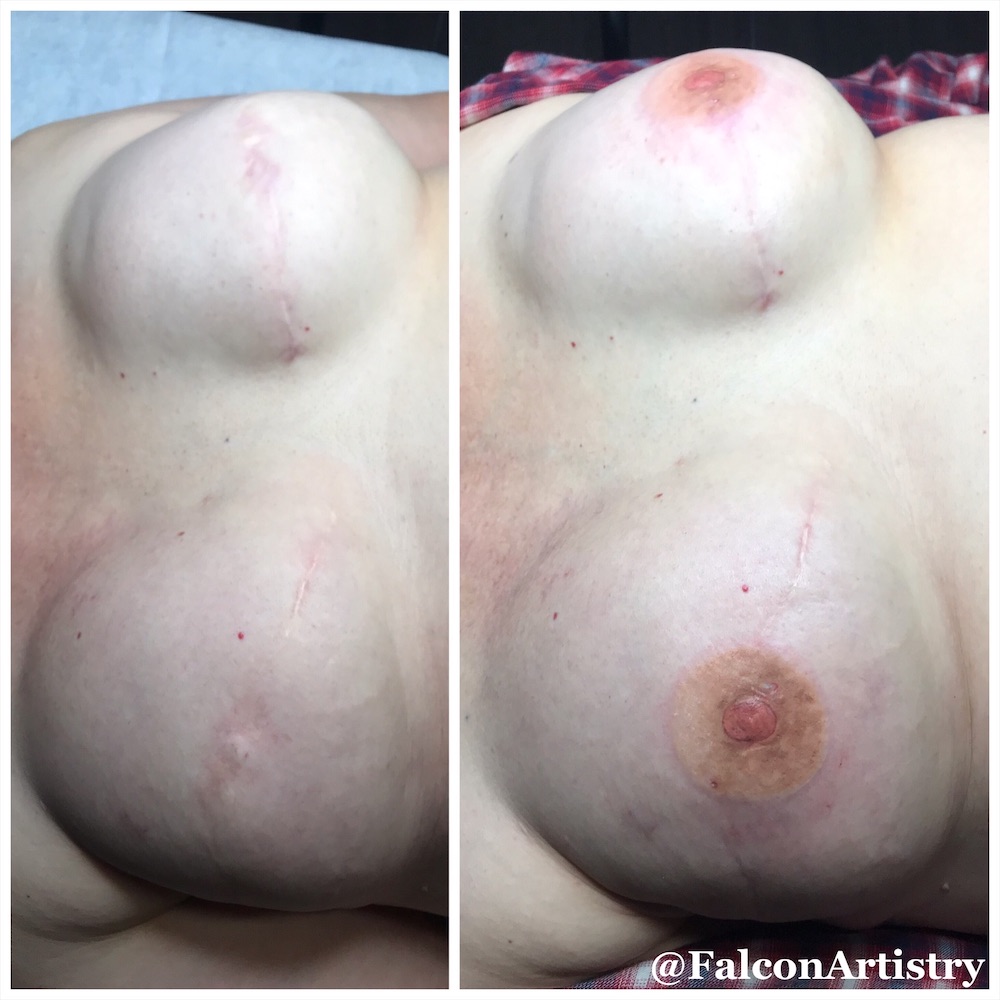 The major stumbling block for us as a society and in our medical system, is compassion for after the imminent threat of cancer is over. Those who have fought cancer are often exhausted by all the different types of research they've already done and aren't aware this is something they should look into if they don't know of its existence or variance of options.
It is our job is to spread awareness and education on these services to people we know, so they become common knowledge for anyone that may be interested in it.
---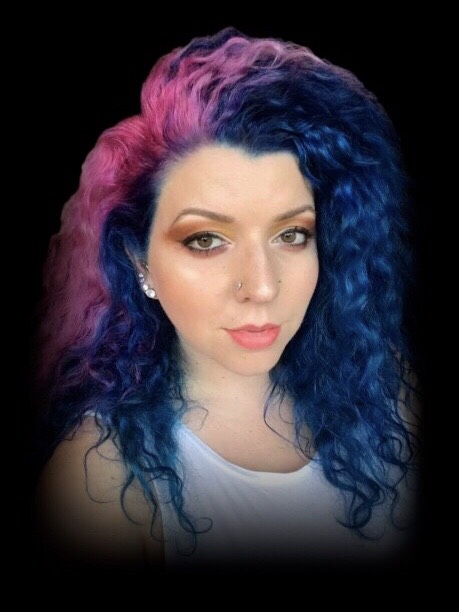 Candice Falcon is the Owner and Artist of Falcon Artistry Specialty Tattoo.
*If you are in search of resources regarding anything mentioned in this article, please reach out! Candice is building a network of information and support through a group of resources and providers that she is gathering for you. Her new location for Falcon Artistry is at 2941 Kingsway Vancouver. Keep up to date by following her social media (Facebook & Instagram @falconartistry)
Contact info: info@falconartistry.com and 604-805-9599 www.falconartistry.com